---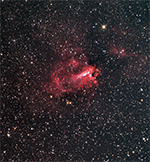 PENTAX 105SD !!

SOLD ! Thank you.
PENTAX 100 SDHF

Now,in maintenance.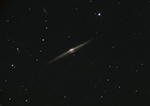 NGC4561
Nikon 7X50 SP SOLD !


AD-VIX 102 SS SOLD! Thank you !

Takahashi FS102 SOLD !

Takahashi FS-78 available !!


UPDATED 25/April in 2018!
Nikon 100mm F12 ED-APO
Now, under my check.....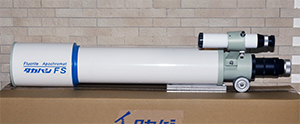 Takahashi FS-78 NOW. ON SALE !!
* Takahashi FS-78 arrived and OK for sale already !!


Spec; D=78mm L= 624mm F=8 Doublet-type Fluorite APO.
Size of OTA; 95mm weight; about 2.8kg

Conditions; Mint


Accesories; Takahashi 6X30 finder & it's bracket. Manual (in Japanese)

Takahashi 31.7mm eyepiece-holder with Takahashi Aliminium cap

Comments; This time, I can sell Takahashi FS-78 Fluoriite APO!!
Optics ; all clear,like New. There are perfectly no-dents, no-scratches, on OTA-Tube.
If you have been looking for like new FS-78,or Classic FC-76, I strongly recommend.
.
PRICE;
$1180(USD) +shipping !


1 year guarantee.


Mail To;
Date; 25/April in 2018
VIXEN FL-80S now in maintenance